Exchange student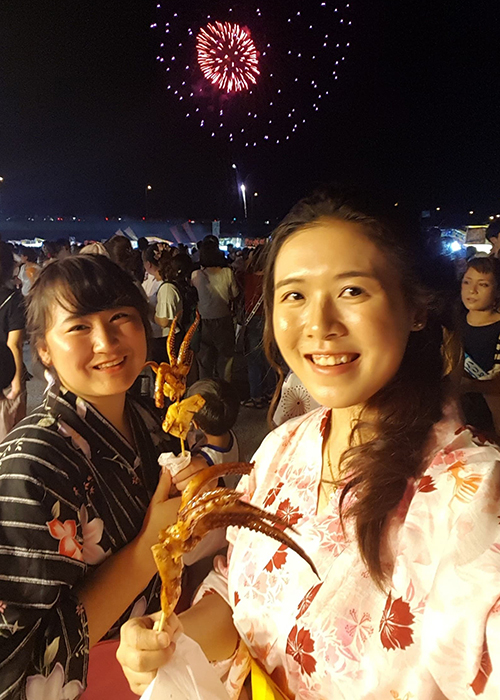 Name: Sutanto Elvira Nathania
Partner university: Curtin University (Australia)
Coming to Sojo University was an amazing experience. I got to talk with its lovely lecturers, students, and staff from the Sojo International Center as well as the teachers at Sojo International Learning Center. Everyone was so friendly and coming here was a pleasant experience. Throughout my stay, I was very lucky to be able to partake in various cultural activities such as the Hinokuni Festival as well as catching nagashi somen, which I found very unique and enjoyable. Thank you Sojo University for giving me the trip of a lifetime!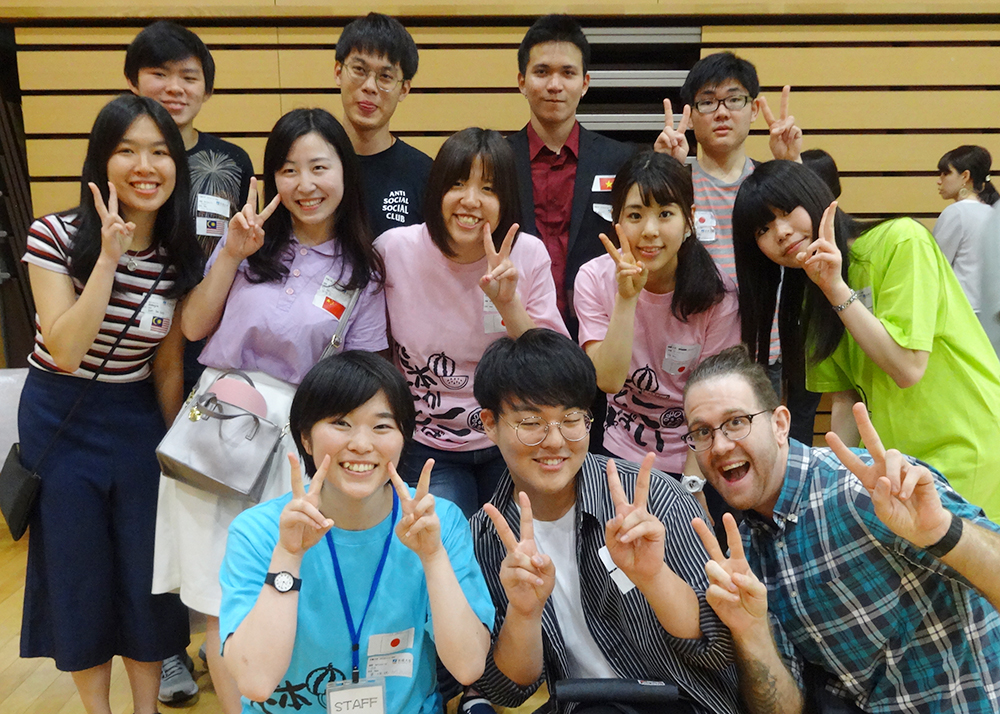 Name: Wong Sek Kai
Partner university: Universiti Teknologi PETRONAS (Malaysia)
I am glad that I was accepted at Sojo University for my internship placement, and I had a wonderful time here at Sojo University. Through this program, I have met a lot of amazing people and got to know more about Japanese culture and language. Although I can barely speak Japanese, the people here in Kumamoto have been very kind and helpful. I would like to thank Sojo International Center for their hospitality and all the help given to me whenever I encountered problems during my stay in Japan. I would also like to thank Prof. Saitoh, my supervisor, for giving me guidance and advice on my research and always caring about my progress so that I would not be left behind. The thing that I loved the most here is that a lot of activities and parties were organized by Sojo International Center, which made my stay in Kumamoto remarkable! Overall, it has been a fabulous experience here in Sojo University and I definitely love this place!
Government-sponsored international student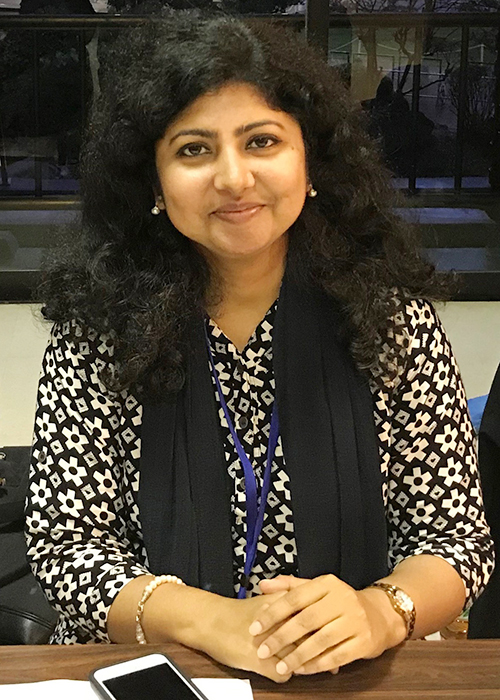 Farhana Easmin (Bangladesh nationality)
2nd year of Doctoral course in the Division of Applied Microbial Technology, Graduate School of Engineering
My name is Farhana Easmin. I came from Dhaka, Bangladesh. It's a great opportunity to be an international student at Sojo University. I enrolled as a Doctoral degree student through the national scholarship provided by the Japanese Ministry of Education, Culture, Sports, Science and Technology (MEXT). My research focuses on the molecular genetics of yeast Saccharomyces cerevisiae dealing with genome editing under the supervision of Prof. Harashima in the Applied Microbiology laboratory. I am so lucky to be a student of Harashima sensei.
I admire Japanese people so much because of their kindness, honesty, and loyalty. I must say that I also really love Japanese food like sushi, sashimi, tempura, udon, onigiri, etc. Japan is the safest country in the world and very advanced in terms of technology. Moreover, it is very clean in Japan; there is no pollution. There are even more things that I love about the land of the Rising Sun.
The most wonderful time of my life is the time spent here. I enjoy Japanese culture and traditions like nagashi-somen, tea ceremony, kimono, mizu-akari, hanabi (fireworks) and so on. I also love the seasons, especially spring (hanami or cherry blossoms) and autumn (leaves turn different colors). Actually, I am mesmerized by the nature of Japan. I feel very fortunate to be here in Japan and especially to do research at such a famous university like Sojo University.
Privately-funded international student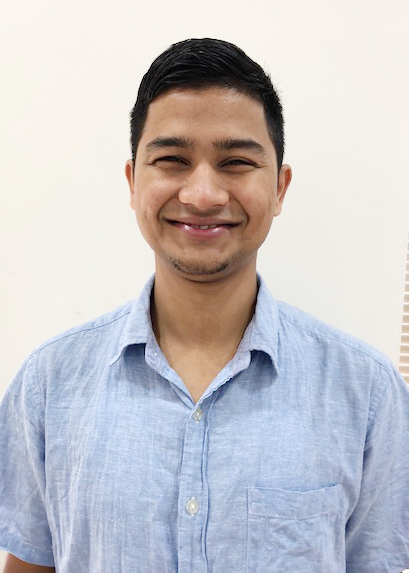 Ashim Khaniya (Nepal nationality)
2nd year in the Department of Computer and Information Sciences, Faculty of Computer and Information Sciences
I chose to pursue my higher education at Sojo University as an international student because the high-quality education and research facilities attracted me. I have been studying here for more than a year and it is a great experience. There is an SOJO International Center for the support of international students. They frequently organize events for international students to provide them with opportunities to broaden their academic, social, and cultural experiences. You will have a great time while studying here at Sojo University.
Ashim Khaniya (Nepal), the Department of Computer and Information Sciences